Here at Values Into Action, we use the Charting the LifeCourse Framework. We do this because it aligns with our mission to partner with people with disabilities to design and live their best lives. The Charting the LifeCourse framework encourages person centered and directed supports. Person-directed support often involves collaboration among the person receiving support, their family members, friends, and care professionals. Everyone works together to create a plan that best meets the person's needs. The approach empowers individuals to actively participate in planning their support. It encourages self-advocacy and involvement in decision-making processes.
The key principles of the CtLC Framework were initially developed to drive person-centered change for people with disabilities and their families. However, the Charting the LifeCourse Framework and tools apply to everyone.
Our Journey
Our team has had working knowledge of the framework for many years. More recently, we began our journey to expand our knowledge and use. Since 2022, we've trained our organization on the foundational skills of Charting the LifeCourse. Also, stakeholders from different parts of our organization became certified Charting the LifeCourse Ambassadors.
Our Charting the LifeCourse Ambassadors are working with our Executive Leadership Team to lead the way to align our practices with Charting the LifeCourse. This includes the way we:
provide services and supports in partnership with people with disabilities and their families,
support and train our employees and teams,
and evaluate and plan on an organizational level.
Our credentialed CtLC Ambassador's will champion the use of the framework and tools in ways that are helpful to people and teams.
Our Ambassadors
Allan Feldman, Self-Advocate
Annie Kisilewicz, Lead Support Partner
Breanna Comstock, Housing Resource Specialist
CL Mannings, Lead Support Partner
Dorinda Young, Associate Director
Jacquette Bazemore, Supports Broker
Jennifer Smith, Supports Broker
Jill Astoreca, Learning & Development Specialist
Kristian Smith Diaz, Community Support Facilitator
Lynn Alexander, Supports Broker
Marvin Crane, Support Partner
Pamela Zotynia, Service Director
Patrick Snyder, Support Partner
Rachel Milano-Davis, Chief Operating Officer
Sharmen Clark, Community Support Facilitator
Shawn Korp, Support Partner
Susan Rowell, Associate Director
We will post more information and resources here as we continue on our journey with Charting the LifeCourse. For now, enjoy these resources from Charting the LifeCourse.
Watch This Video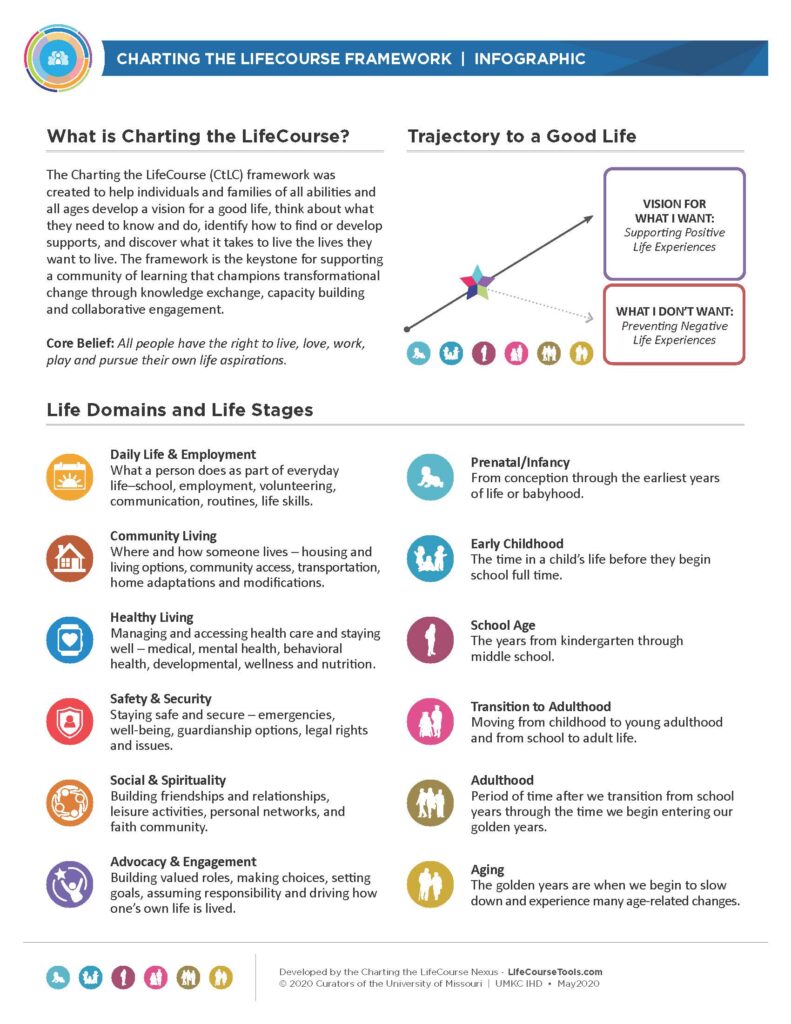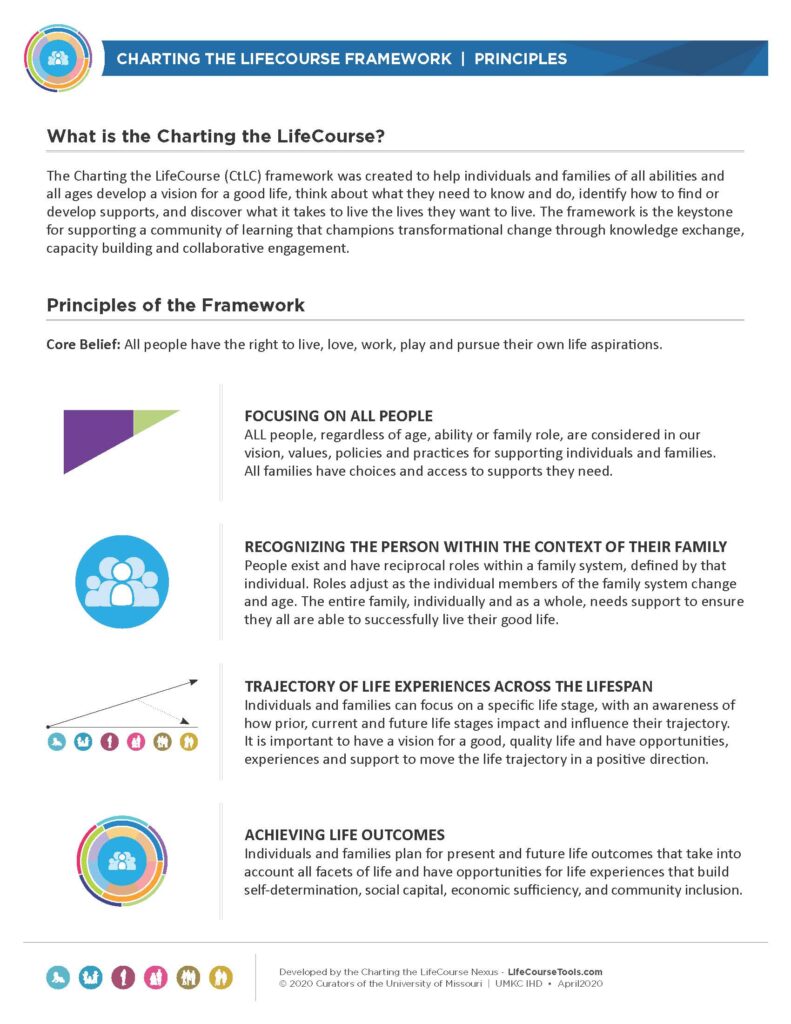 Learn More
The Charting the LifeCourse website provides a wealth of information. By visiting the website, you can learn more about the framework and tools. You can also download the tools for your use.
Featured photo, 'Nothing About Us Without Us,' attributed to Disabled and Here.
Photo by Gritchelle Fallesgon. Background mural by Lliam Werproc.