Several members of the Values Into Action community attended the Lehigh Valley's first ever Disability Pride PA event on July 22, 2023. Disability Pride PA promotes visibility within our community as we advocate for an inclusive world.
To read the full mission statement of Disability Pride PA, please visit their website:

Present at the event were self-advocates Erin and Jessica. They talked openly about the services they accept through Values Into Action. Erin and Jessica wanted people to know that they direct their own lives! They also wanted to tell people about the importance of support partnerships. Both Erin and Jessica are living their best lives with guidance from Values Into Action.
Erin and Jessica had the chance to discuss their self-advocacy with WFMZ 69News. Pictured here is reporter Hanna O' Reilly with Erin and Jessica during the interview. Hanna showed interest in getting a firsthand account from people with disabilities. We are thankful for Hanna's understanding of true inclusion.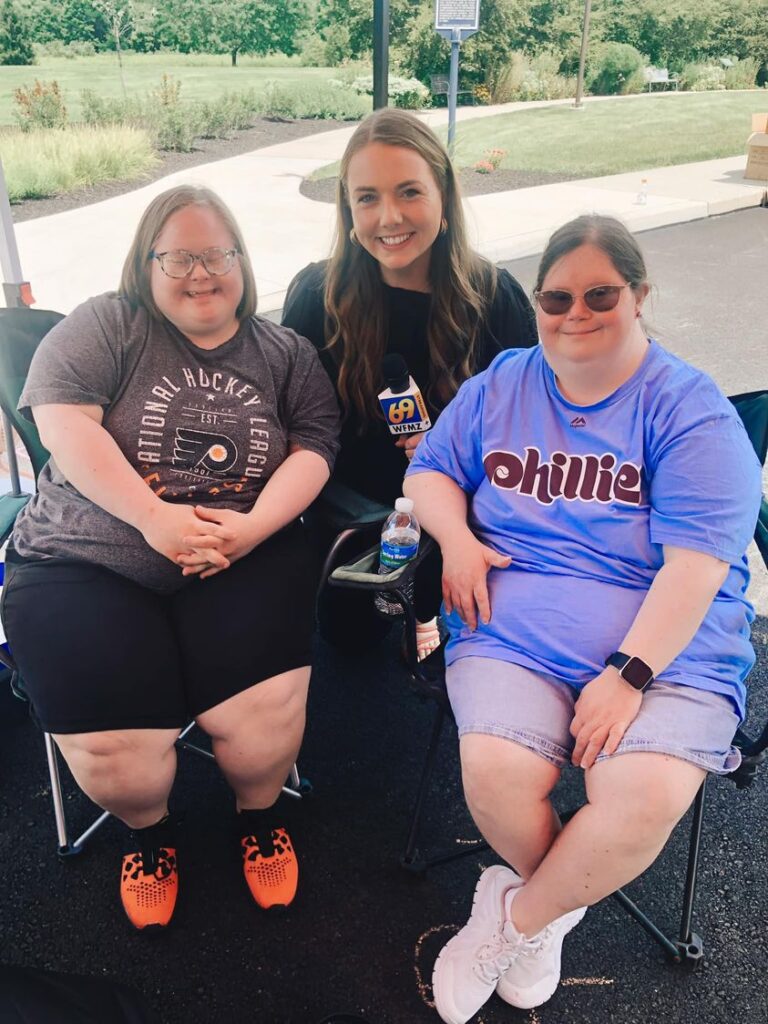 To view clips of the interview, follow this link:

Brian, Kathy, Kristian, Julie, Maggie, Annie and Michael (pictured below), and Jordan also attended the event. They educated people who wanted to learn more about Values Into Action. Erin and Jessica provided the most valuable information in sharing their experiences.
It is important for Values Into Action to have full representation in the community. Erin and Jessica's involvement made us stand out as an organization that lives by its values. We believe in partnering with others to design and live their best life.
Erin shared, "It's very important for people just like us."
"It's all about the individual themselves and what's good for them," said Jessica.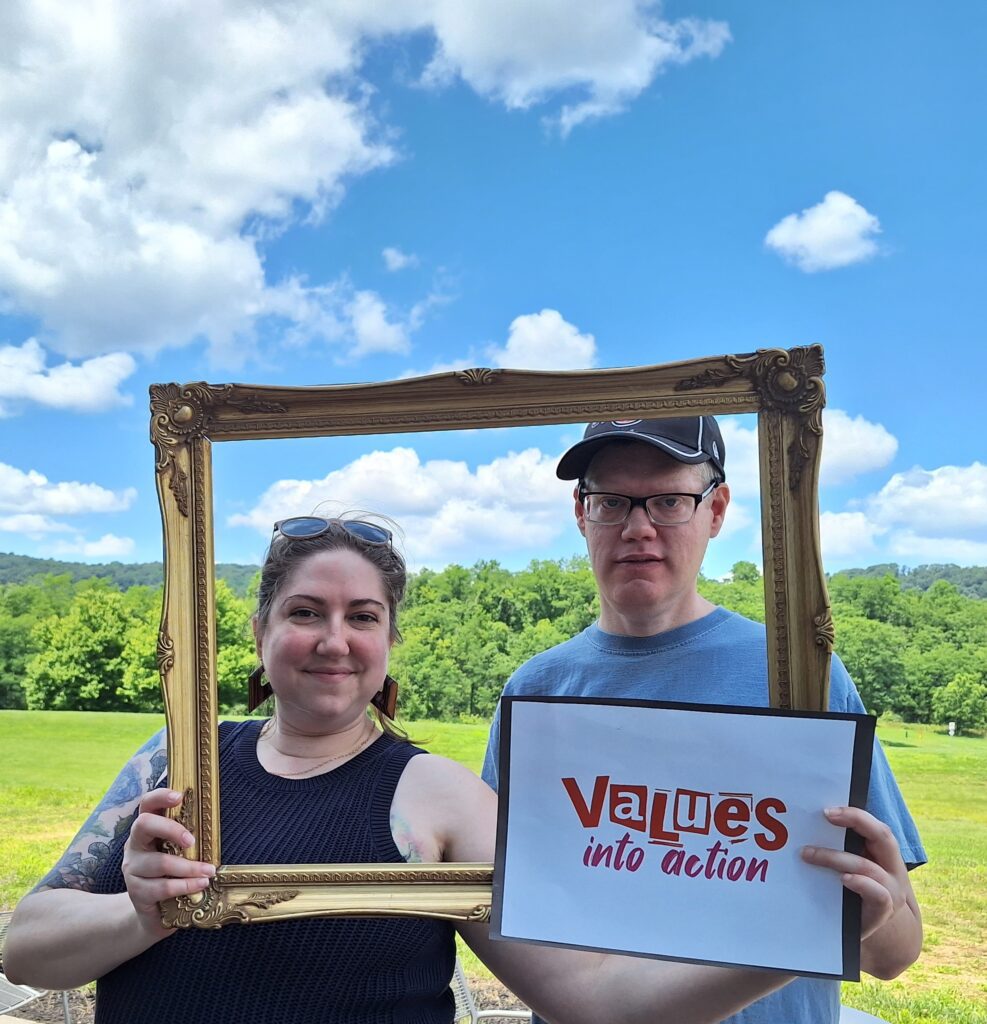 Upcoming Disability Pride Events:
Pittsburgh: August 25/26

Harrisburg: October 7
Values Into Action is sponsoring and attending the upcoming Disability Pride Events. We hope to see you there!